Meet The Faculty Of Eminent Trainers
We are proud to have qualified, experienced learned and Subject Matter Experts as our Faculty Members. Presently, Labour Laws Institute has more than 20 experts in the panel of Faculty. Have a look at their profiles…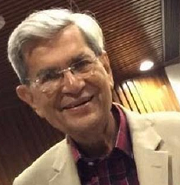 M. R. Gera, a very senior Faculty having in-depth knowledge in Personnel Management & Industrial Relations, Law, Economics and Journalism, has nearly four decades of experience in the corporate world. A Visiting Professor, Delhi University, Delhi School of Economics, Mr Gera is a Past President of Delhi Management Association. He has conducted/directed over 350 program/workshops on Labour Laws, Contract Labour, Industrial Relations, Disciplinary Action, Soft Components of Discipline, Performance Related Reward, Management and Union Interface, Negotiation Skills, Compensation Management, latest Court judgments on Labour Laws, Managing Employee Separations etc.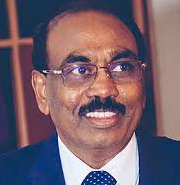 With a degree in Law, Masters in Commerce, Public Administration, Social Work and Business Management; and certification in Assessment Tools of MBTI, OPQ, SHL, Human Edge etc. Dr Rao has also received an Honourary Ph.D.  He has been excelling as a Trainer, Motivational Speaker and Moderator, combining his practical exposure, conceptual understanding and niche for uniqueness. Dr Rao works as a Management Advisor helping Academia and Public & Private Sector Organizations. His focus areas are Leadership Development, Employee Relations, Industry Academia Interface, Talent Acquisition and HR Advisory.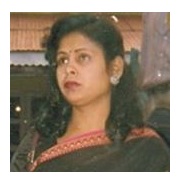 MA English Literature, LLB (Position Holder & Gold Medalist), PG Diploma in Women's Empowerment and Development, PG Diploma in NGO Management, Kalpana specializes as Consultant and Trainer on Anti-Sexual Harassment at the Work Place. With more than 28 years of experience in Executive position involving administration and legal work of the National YWCA and its projects including the 88 affiliated bodies in India, she also represents as member on Complaints Committees on Sexual Harassment at work place in Ministries and Government Departments. Serving presently on 12 Complaints Committees – Eight Ministries and 4 MNC/Corporate.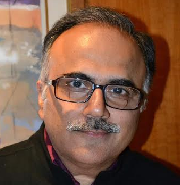 Engaged in practice of Labour & Employment Laws since 1985. The scope of his practice includes both Chamber practice as well as Litigation practice. Has authored three books: Law relating to Contract Labour; Law relating to Sexual Harassment at Work  and Labour & Employment Laws – a Primer. In a recently published book "India – the business opportunity" he contributed a chapter on Labour & Employment Laws in India. Has addressed workshops on various issues pertaining to Labour & Employment Laws organized, inter alia, by Labour Law Reporter, ASSOCHAM, AIMA, NHRD Network, DMA, NCR Chamber of Commerce & Industry, SCOPE, HR Guru, etc.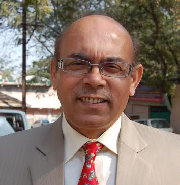 Represents the third generation of lawyers in the family. His grand father  S.V.Patwardhan, established his practise in the Labour Court and Industrial Court . In M.P. and Chhattisgargh he represented almost all big industrial  houses. Mr Girish Patwardhan has been enrolled as advocate in the year 1981 and has been practising in High Court, Industrial Court and Labour Court . Has  appeared in several important matters in Supreme Court also . He is regularly  appearing in EPFAT . He has written a compendium of MP/CG Labour Laws and Rules.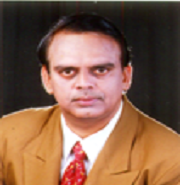 Mr. Niranjanrao has been practicing since 1987 in various arenas of law with specialization in Labour & Industrial Laws, Civil Laws, Criminal Laws and Consumer Laws. He has been elected as president of A.P Labour Law Practitioners Association and Associate Legal Member of The Employers Federation of Southern India. He is also the member of the HR & IR Committee of the Federation of AP chamber of Commerce and Industry, Hyderabad and Member of Lok Adalat for Labor Courts and Industrial Tribunals. Mr. Rao holds Masters degree in law with specialization in Labour Laws and Post Graduate Diploma in IRPM.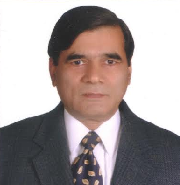 Mr. G.M. Saini has vast and varied hands-on experience of working at senior positions in government, public and private sectors, like – Labour Deptt., Delhi Govt., NPCC Ltd., Kwality Ice Cream group and Habitat World at India Habitat Centre in the fields of enforcement, interpretation and implementation of labour laws and labour welfare schemes, industrial relations and human resource management.  He shares his vast experiences through Training Programmes and workshops on subjects of Labour Laws for several organisations and for professional bodies like AIMA, DMA, National HRD Network and Labour Law Reporter etc.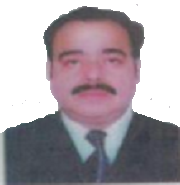 B.sc., MSW (PMIR), Diploma in Labour Laws, Diploma in Training & Development,  LLB – Delhi University, Phd (2013) in Social Sciences and Labour Laws. Has  spent more than 30 years in Private Companies, Multi National Companies and  Govt. of India, Ministry of Commerce. Presently working as Addl. Labour  Commissioner, Labour Department, Government of Delhi. Has been a Visiting Faculty for Indian Law Institute, Delhi, Faculty of Management Sciences, Delhi  University, Quality Circles Federation of India, IIPA and IIPM, Delhi. A Regular Faculty at V.V. Giri National Labour Institute, Noida, UP. and also, a  Faculty at EPFO, PFRDA, FMS (Delhi University), JNU, etc. etc.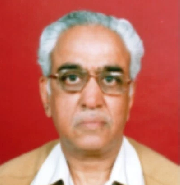 Retd. Chief Inspector of Factories, Delhi, Mr Bhasin answers queries related to Factories Act. 
He gives viable solutions to the related problems, gives appropriate answers to questions and queries related to the Act.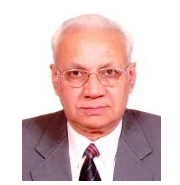 ESI is a subject of complexity and so are the problems, questions and queries related to it. 
However, Dr Khetal has all the answers and workable solutions on his fingertips.   Dr Khetal was the Additional Commissioner (Retd.) ESI, Delhi. Not for nothing that Dr Khetal is on the elite panel of our Experts.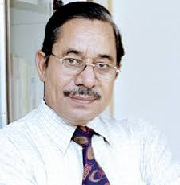 With vast experience in Corporate world, handling the entire gamut of Human Resources Management, Mr Kaushik has all the answers to questions related to Human Resource Management. 
His expertise on the subject is impeccable and solutions given by him on the problems raised by the readers are very practical. Readers find these solutions to be available nowhere else.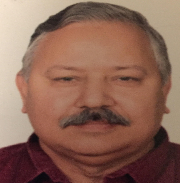 Did MA in Personnel Management and Industrial Relations from Tata Institute of Social Sciences, Bombay and Law from Delhi University. Worked with Philips India Ltd, BHEL and Britannia Industries Ltd before joining the Government of Delhi as Assistant Labour Commissioner. Then was promoted as Dy. Labour Commissioner, Joint Labour Commissioner and finally was Additional Labour Commissioner cum Additional Secretary Labour. In the intervening period also worked as Joint Director in the Second National Commission on Labour,Project Coordinator with the ILO  and as Secretary, Delhi building and other Construction workers Welfare Board. Post retirement in 2014 joined the Ministry of Labour, Govt of India  as a Consultant in the Labour Reforms Cell and later with the ILO in the same assignment.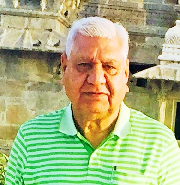 A Law Graduate from Punjab University, Mr Surinder Kaushal is practicing Labour Laws since 1970.  He has been engaged in litigation practices, legal support services and has represented various multinational, national and regional companies on variety of matters connected with employment laws before the Judicial and Quashi Judicial Authorities. With his vast experience and know-how in handling labour unrest i.e. strike, tool down, lockout, go-slow, agitation, procession, crisis management etc., he has successfully handled many industrial disputes.  He has onducted seminar and internal workshops for company employees on the burning issues based on judgments and statutory laws, besides giving interpretative therapies in multiple matters for sizeable clients.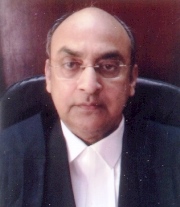 After completing M.A., LL.B, Mr Singh has been practicing as an Advocate and Labour Laws Consultant, since 1979, initially as a Junior to Late Sh. B.R. Ghaiye, a reputed Labour Law Advisor and Author. After his demise in 1988, he has been practicing independently, with the help of Junior Associates and have obtained important judgments, in favour of the employers, under I.D. Act, 1947, EPF and MP Act, 1952 and ESI Act, 1948, from the Hon'ble High Courts of Delhi and Punjab and Haryana. Due to his experience and expertise in Labour Laws, he has been guest speaker at a Seminar of Industrial Adjudicators at Delhi Judicial Academy. Besides, he has also addressed seminars at Delhi High Court Legal Services Committee, PHD Chamber of Commerce and Industry, as well as of other Employers in Delhi and outside, including those held by Labour Law Reporter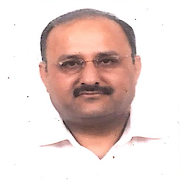 An Honours Graduate in Economics and a qualified Lawyer from Rajasthan University, Mr Mutneja has been practicing in the Hon'ble High Court of Punjab and Haryana at Chandigarh.
He was the Additional Advocate General Haryana from July, 1996 to July, 1999. With his unmatched command over Labour and Industrial Laws, he has handled variety of complex cases successfully.
Advocate registered with Bar Council of Delhi in the year 1991, as a head of the  Leading Management Consultant company, Mr S K Sharma monitors the  compliance in the field of ESIC, EPF, Factories Act, Shops and Establishment Act, Industrial Disputes Act, Payment of Wages  Act, Payment of Bonus Act, Payment of Gratuity Act, Contract Labour (R&A) Act & other allied Labour enactments.
With such hands-on experience in handling the provisions of these laws, Mr Sharma deliberates deftly on the related queries.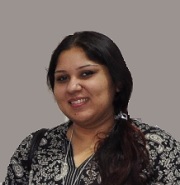 Ms Aditi Kaushal is PhD in law on Socio and legal study of the sexual harassment of women at work place (prevention, prohibition and redressal) act 2013.
An excellent orator and a trainer she is also a Master in Law and a qualified Master in Business Administration.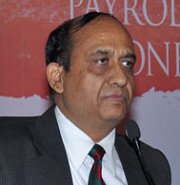 Mr Gupta has more than 34 years of experience in Labour Laws. He has been practicing in the Supreme Court, Delhi High Court as well as other High Court(s), Employees' Provident Fund Appellate Tribunal, New Delhi & Bangalore, ESIC Court and Labour Court etc.  After a brief stint at lower courts, Mr. Gupta moved his focus and starting practicing at various National Tribunals at Delhi, Delhi High Court, and Supreme Court of India. 
His core expertise lies in the matters of Employees Provident Fund, Labour Relations, Service Matters, Foreign Exchange, and Cyber Laws.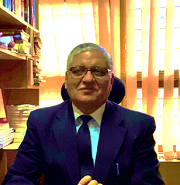 Sh. Madan. M.Kaushal, Senior Advocate, A simple, down to earth Human Being, adamant, specialises in Labour & Industrial Laws for Management only. He is a perfect blend of hard working and intelligent man who is generally called by people as "two option man" (for each problem) , though the options might become many depending on the case. Mr. Kaushal did his B-COM. LLB FROM PANJAB UNIVERSITY and started profession in 1973. Guided by his elder brother Sh. S. KAUSHAL, a senior Advocate, he specialises in Industrial & Labour matters. He has been the council of Big MNC'S and have represented them at district courts, Tribunals and High Courts for more than 35 years.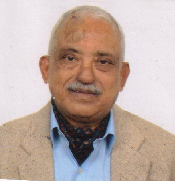 A qualified Advocate and a preferred Labour Law Advisor, Mr Mukesh Kumar Saxena is practicing exclusively in Labour and Industrial Laws since 1979.  He provides is expert advice to the clients on all Labour Law related matters besides also auditing their Labour compliance. He also conducts domestic enquiries and appears in Labour Courts, Industrial Tribunal,  Labour Authorities and Appellate Tribunals.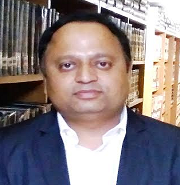 Holding degrees like, BSc, MBA, and LLM from National Law University, Delhi with specialization in Constitutional and Criminal Law, Mr Amit Vashisth worked as a Regional PF Commissioner in Employees Provident Funds Organisation from the 1998 batch. 
He is currently posted as internal faculty in National Academy for Training and Research in Social Security, apex training institution for capacity building of Commissioners' cadre in EPFO. Areas of interest include Constitutional and Administrative Law, Service Laws, Transparency and Accountability, Labour and Criminal Laws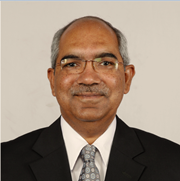 Expert in framing strategic policies, issues relating to mergers and acquations of companies related to Employment Laws.  Associated with reputated law firms in India as employment laws expert.  Graduated in the faculty of Commerce, from B.M. College of Commerce, one of the best commerce colleges in India. Law Graduation, with specialization in Employement Laws, from ILS Law College, the best Law Institution in India. Diploma in Industrial & Business Management from reknowned institutes in Ahmedabad & Pune .